A Tasmanian 10 day solo motorcycling tour.
A yearning to escape the hustle of Sydney led one-weekend adventurer on a bikepacking journey of a lifetime - which he says would not have been possible without his SEASONFORT Backpack Bed®.

Sydneysider Shan Chung spends his working week training Macquarie big wigs on the latest financial software, but in his downtime, the 30-something loves nothing more than blowing off the cobwebs and exploring.
And it's this sense of adventure that led Shan to embark on a 10-day solo motorcycle trip around Tasmania with little more little more than a want to escape and his SEASONFORT EXPANSE Backpack Bed.
Hours of whipping around Tasmania's coastline on a KTM Duke 690R doesn't allow for too much luggage which is why Shan chose a SEASONFORT Backpack Bed to house him throughout his jaunt.

"My Backpack Bed is so light and easily straps to the back of my bike. I didn't even notice it was there." Shan said.
"And when you are zipping around turns at 100km an hour, you can't afford to have anything impede the ride."
"Other swag products are simply too heavy and cumbersome. And on a motorcycle that's a danger."
Tasmanian weather is unpredictable and regularly gets down to zero even outside of winter.
Not that Shan felt the cold, with SEASONFORT'S amazing ASI Camp Mat technology (fabricated from TrexSmart® MatTrex®) allowing campers to sleep on ice and snow.
The SEASONFORT Backpack Bed utilises LiteTrex® fabric technology to keep occupants dry.
"It was very cold outside which I underestimated but it was warm inside my Backpack Bed - even though I didn't even have a sleeping bag," he said.
"It really contained my heat very well and was extremely dry inside the tent."
"If it had rained I wouldn't have been worried."
And with the Backpack Bed taking just minutes to put up, Shan said he was impressed by the ease of set-up.
"It was so hassle free and a breeze to get up and really secure" he said.
"Being a city-slicker I am not used to being in the bush but I felt very safe in my Backpack Bed."
"And there is so much room on the inside which I found very handy. I could lie in there at night and read and move around without any trouble."

"I can't wait to go on my next adventure with my Backpack Bed. The quality, ease of set-up, safety and lightness makes it a must for every adventurer."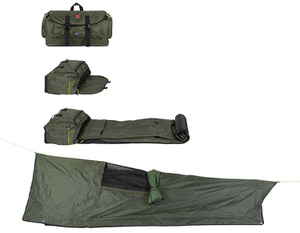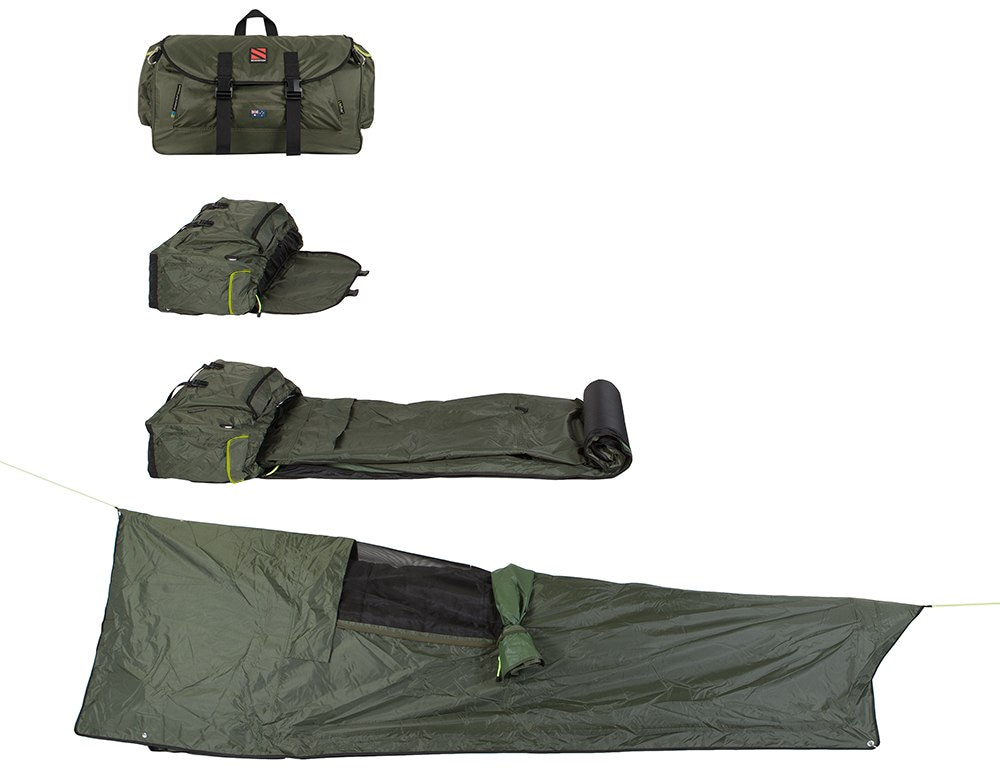 UNTAMED Backpack Bed® Swag – (Backpack + Tent + Mattress + Sun Shelter)
Pay Later with Paypal Pay in 4.
4 Products in ONE
A Backpack + Tent + Mattress + Sun Shelter.
Breathable fire retardant fabric with 5 pockets.
Lightweight at only 3.2kg / 7lb the UNTAMED is the perfect swag for your next 3 SEASON adventure.