SEASONFORT - The Ultimate Camping Backpack Bed®

Heavy duty tough materials


LiteTrex Fabric + ASI Mattress

Protect against the weather

Up to 32L of pocket storage



Protection from the elements
Mick D.
Former SAS Patrol Commander
Former SAS Patrol Commander
3 Day Packing List
The ultimate 3 day trek packing list for your tactical go bag.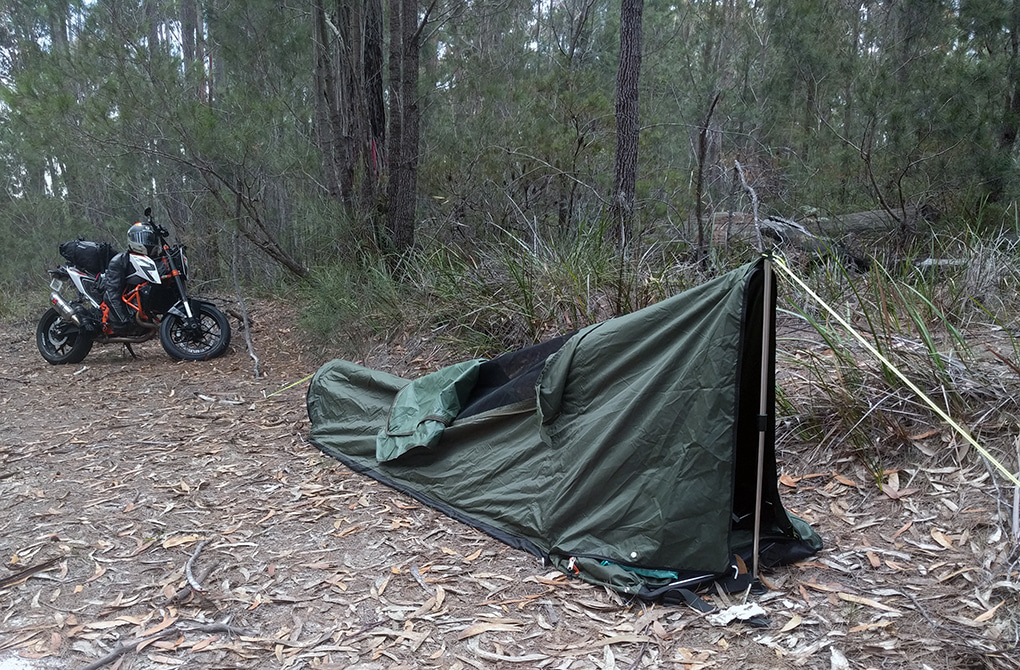 A Tasmanian 10 day solo motorcycling tour. A yearning to escape the hustle of Sydney led one-weekend adventurer on a bikepacking journey of a lifetime – which he says would not have been possible without his SEASONFORT Backpack Bed®. Sydneysider Shan Chung spends his working week training Macquarie big wigs on the latest financial software, …
Motorcycle camping – other gear could have been dangerous Read More »
SEASONFORT loves hassle free camping. The "Swiss Army Knife" of portable shelter. Sleeping in the outdoors in any season can be an amazing experience. But when campers do not have safe gear, a night in the wilderness can quickly go from enjoyable to dangerous. Enter the Australian designed Backpack Bed® – the most award winning …
SEASONFORT Backpack Bed – 4 season portable shelter & hiking Read More »
SEASONFORT is serious about hassle free camping.
When you see a SAS Special Forces trainer use a SEASONFORT Backpack Bed – you know the traditional backpack, bed roll and tent landscape has been modernised forever.  The stealth, size and built-in comfort of a Backpack Bed 1 person tent gives campers the warmth and security they need for any season.
Who really wants to carry four different products when the best gear is already built-in to the award winning & sitting in four design museums Backpack Bed.  The Backpack Bed is an ergonomic backpack, a 3 windowed single person tent, a sun & wind shelter and comes with a built-in mattress. Simply put, it's a lightweight bed roll on steroids.
For added peace of mind the SEASONFORT Backpack Bed both meets the toughest US tent fire standard CPAI-84 and Europe's elite chemical safety standard REACH.
When it comes to visiting the backcountry; no longer are motorcycle campers, outback horse riders, kayakers or canoeists complaining about the weight and size of the gear they ride or paddle with. The Backpack Bed has solved it with excellent balance and weight distribution. For disaster preparation the Backpack Bed is the perfect go bag – there is no faster bug-out bag to pre-pack for your disaster prepping. This ultimate survival kit bug out bag provides preppers with an all in one solution to add your emergency kit. 
Today, short term campers of all ages can enjoy what the experienced elite already know. From the novice who says – "the Backpack Bed makes me want to go camping" to moms who know their kids will sleep in a safe a fire retardant all-in-one lightweight shelter that they can actually carry as a backpack as well.